Hi There Karena! Here's your August issue of the GO BE GREAT MONTHLY NEWSLETTER.
---
✨COACHES CORNER
Last month it was all about rewards for me. How can I set meaningful rewards that are genuinely specific for me? So...what did I do? I tried something new! At least new to me.
Last month I had what's called a BACK FACIAL 😱 so rather than having all of the facial steps performed on my face...it was done on my back. (WHO KNEW THIS WAS A THING!)

One of the things I have been doing recently is taking care of my personal care. I've realized over the years that I can't put it off.

I've also realized that it doesn't happen for me, but instead, it happens BECAUSE of me.

So, weekly I try to have some sort of personal care experience 🎊. It doesn't have to be anything major. Sometimes it's just a simple manicure or pedicure. Other times I'll go for a massage or facial or maybe even a chiropractic adjustment.

I had never had a back facial before, but after my esthetician talked me through the process, I was game!☺️

The first step is always a consultation. This is where you and the esthetician discuss your skin type, concerns, and what you hope to achieve from the facial.

After that, it's time to get started!

The first step of any facial is cleansing. My esthetician used a cleanser on my back.

Next, she did a skin analysis. She looked at my back and determined what, if any, additional products needed to be used. 🧖🏾‍♀️

After that, she applied a steam towel to my back. The steam helps to open up your pores and makes the extractions easier.

Once my pores were nice and open, she did a manual exfoliation. This helps to remove any dead skin cells that are sitting on the surface of your skin.

After the exfoliation, it was time for extractions. My esthetician used a small tool to help remove any blackheads or congestion in my pores.

The last step of the facial was a massage. She used a hydrating lotion and massaged it into my skin.

I left feeling so relaxed, and my skin felt amazing! 😀

If you're thinking about getting a back facial, 🎯 I would highly recommend it!

One thing she did say was that I have 'next to perfect' skin back there. Not sure how that happened when all I've ever done was washed and dried it. 🥺

BTW - this particular self-care was a reward for hitting one of the business goals that I set for myself in July. My goal was to restructure a portion of my back office to create a better workflow for myself and my Assistant.

The goal was ACCOMPLISHED, and I got my BACK FACIAL! So here's a picture of me feeling all refreshed and ready to move on to the next goal! Remember 🤓 each SMALL goal leads to MASSIVE accomplishments.

Think of some ways you're rewarding yourself for accomplished goals, hit that reply button, and let me know how things are going! 👇🏾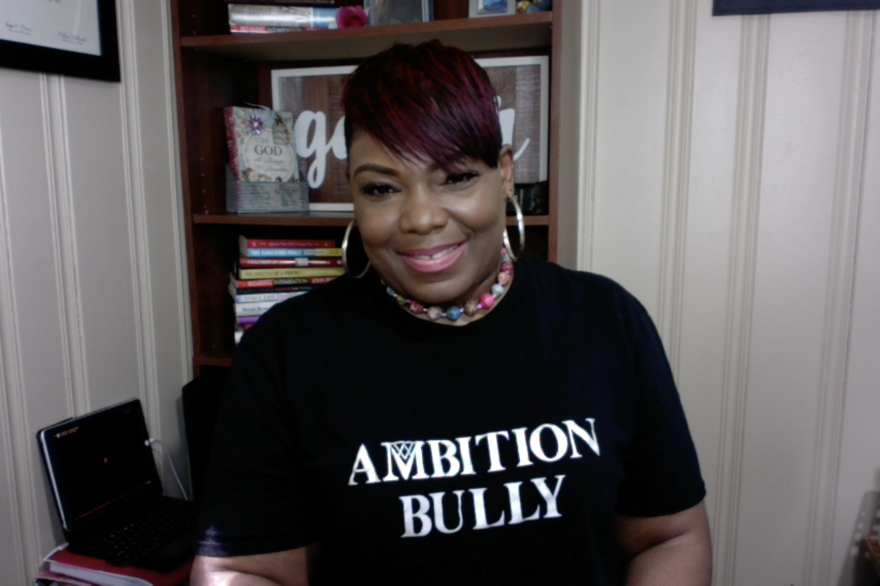 Go Be Great!
Karena💖
---
✨FEATURE ENTREPRENEUR
This month I'm shouting from the rooftop because I'd like to introduce my business bestie, Dalene Higgins🎊!
Dalene, a Financial Coach - is the founder and owner of Elevate Finances, LLC, where she's adamant about being your accountability partner and cheerleader to help you reach your financial goals.
Here's more from Dalene:
My mission is to help busy women and families organize their finances for a successful future. One of the biggest struggles I see young families face is not having the financial tools and education to successfully build a solid financial future. That's why I created a free budget guide complete with Five different ways to build a budget as well as templates and downloads to get started.
Learn more about Dalene Higgins.
Elevate Finances, LLC offers a solid financial foundation through learning to budget and save, as well as education on financial topics you may have missed or don't understand. The plans are customized to your unique situation and does include bookkeeping.
Schedule a clarity call with Dalene to learn more about organizing your finances for the future.
---
🎊FREEBIE OF THE MONTH

Setting and achieving goals is one of the most important things you can do for your personal growth, but it's not always easy.
This worksheet will help you create a roadmap to achieve the greatness you deserve. With S.M.A.R.T goals set both long term and short term, you'll be able to stay on track while reaching for greatness.
---
🎊THURSDAY NIGHT LIVE - LINKEDIN, FACEBOOK, AND YOUTUBE😱
SO I DID A THING, Karena. Every Thursday night at 7 pm EST - for the last few weeks, I've been holding what I like to call THURSDAY NIGHT LIVE. This is where I come on for 15-20 minutes and give you solid tangible steps to GO BE GREAT! Listen...I haven't said this in a while, which means we are due for it: I'M COMING FOR EVERYTHING THAT'S BEEN HOLDING YOU BACK. That includes:
1. Not knowing what you don't know.
2. Excuses.
3. Staying in that comfort zone.
4. Etc., and whatever, whatever.
SO...join me. Suppose you can't catch the LIVE...no worries 🤷🏽‍♀️. Grab that #replay, your journey, your notebook, your coffee, your tea, your beverage of choice...AND DIVE IN.
Walk away changed...even if it's a minor change. Those minor changes create larger, lasting changes.
Here are the links where you can find me on these LIVES 👇🏾
These LIVES are for you if you want:

• To clarify what you want for your life by tapping into your authentic self.

• To learn to identify habits and patterns keeping you from your best life.

• To remove roadblocks and overcome past limitations.

• To create an action plan to achieve the life you want.
---
📝NEW BLOG ALERT!
4 Hidden Symptoms Of Unfulfillment To Get Rid Of And Finally See With Clarity
The most intriguing conversation that I have with women is when the light bulb switches to the on position that the feelings and emotions they've been experiencing are indeed the symptoms of unfulfillment.
It's one thing to know you're capable of more but don't know how to get started. But it's a completely different thing to not know, to be suffering and think that's simply your lot in life.
We're going to uncover four symptoms that many women carry around that point to unfulfillment.
Grab your journal, your notebook, your coffee, tea, or beverage of choice, and let's dig in.
Want to read more? 👉🏾 Go To Blog
---
🎙

PODCAST NEWS!

Go Be Great With Coach Karena! Podcast releases a new episode every TUESDAY AND THURSDAY AT 10 AM EST with all-new content and a few fantastic interviews with women and men who want to pour into your purpose!
👇🏾Here are

just a few

interviews coming to you in August👇🏾
Leaning Into Emotional Intelligence With Phil Johnson - 8.2.2022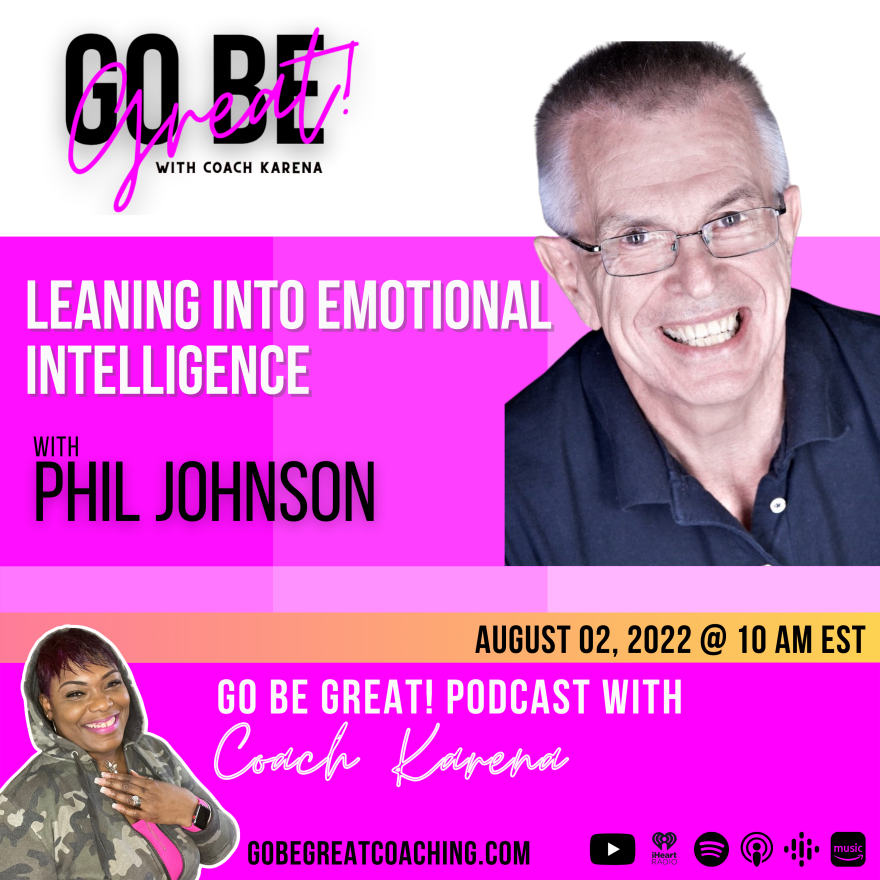 The Breast Cancer That's Not Discussed With Martha Van Dam - 8.4.2022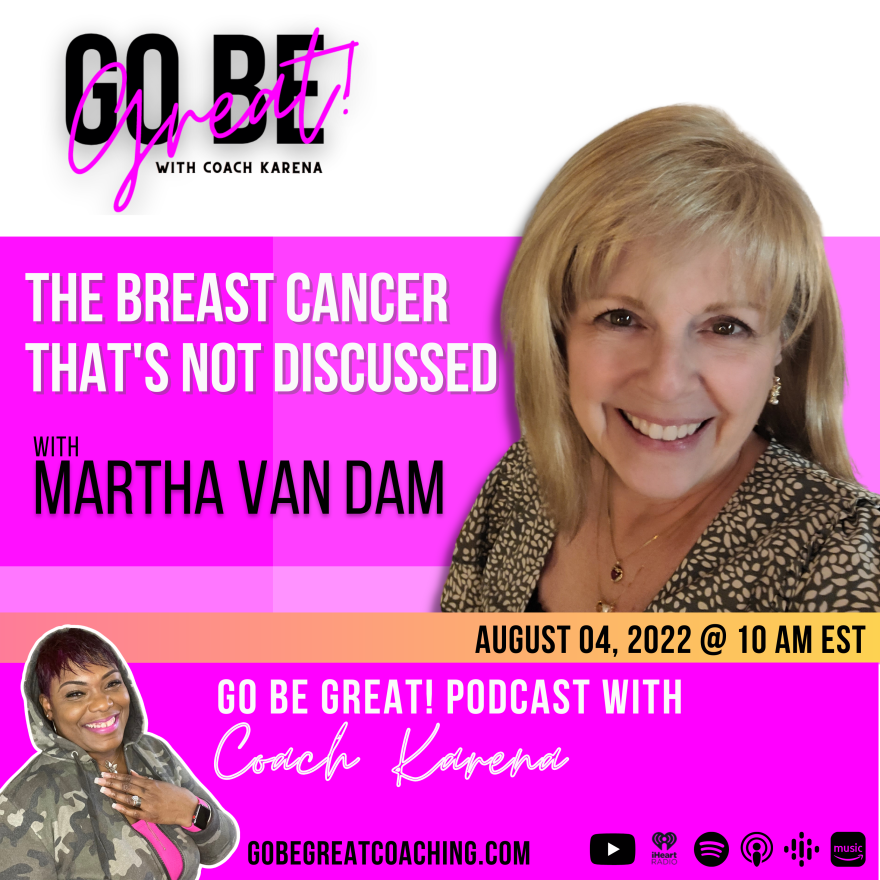 The Long Game Of SEO In Digital Marketing With Brandon Leibowitz - 8.9.2022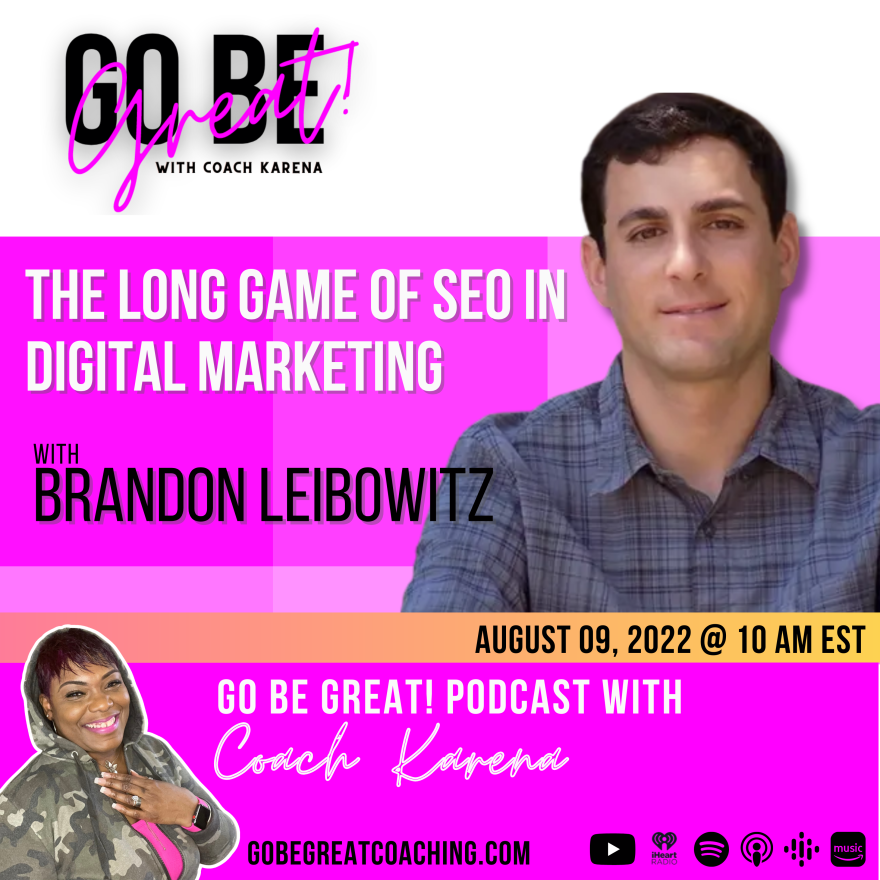 The Business of Passion and Purpose with Marquetta Finley - 8.11.2022
Investing Into Your Future With Lane Kawaoka - 8.16.2022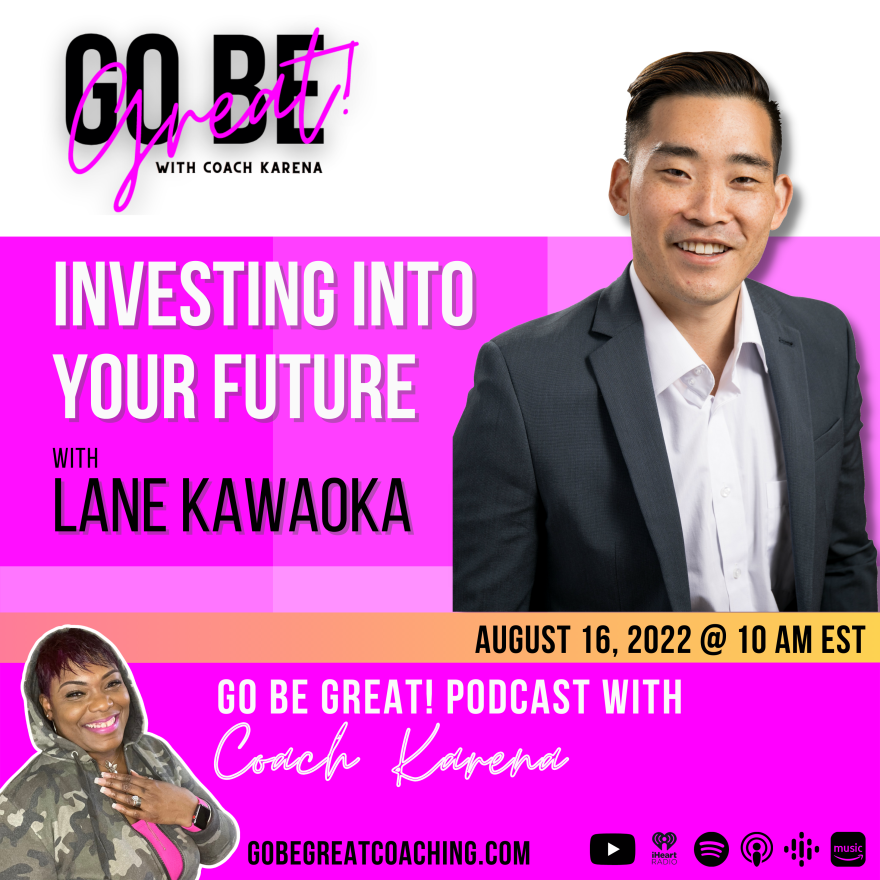 Be sure to go to your podcast platform of choice and subscribe or click this link 👉🏾 GO BE GREAT WITH COACH KARENA.
🗣August's episode release dates: 2nd, 4th, 9th, 11th, 16th, 18th, 23rd, 25th, 30th
You don't want to miss an episode!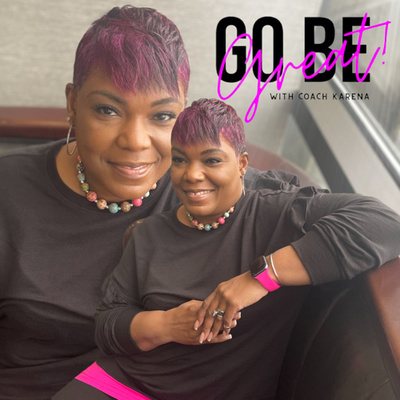 ---
🗣WHAT OTHERS HAVE SAID:

"Good Morning. This journey is really opening my eyes to some self sabotaging characteristics I've had over the years, in relationships, goals, etc. I'm praying that my mindset changes immediately so I can be a better, healed me." -R.M.
---
🔑Ready to change your life? Schedule a

FINDING AND LIVING YOUR LIFE PURPOSE SAMPLE

session today!
---
📲CONNECT WITH ME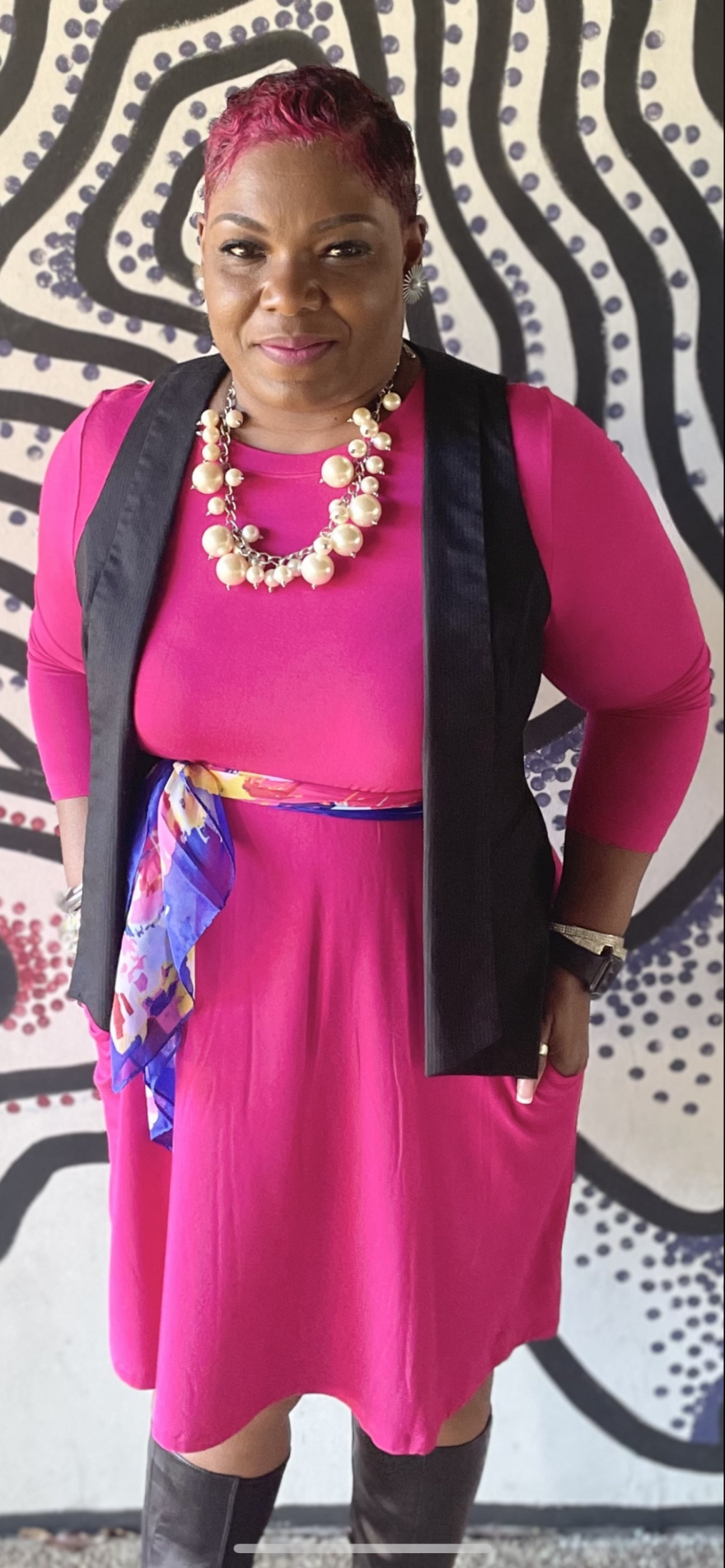 ---
📌 Our Go Be Great Monthly Newsletter goes out on the 5th of every month.